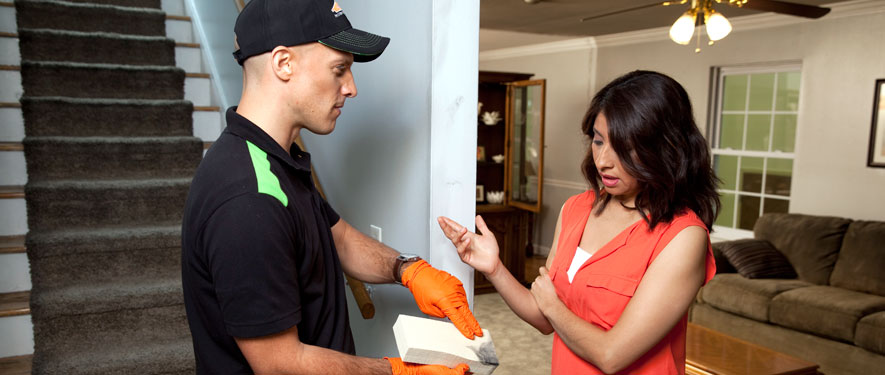 Ceiling, Floor, and Wall Cleaning
Ceilings and Walls
Walls and ceilings aren't something we really consider needing to be deep cleaned other than just a quick wipe down every once and a while. However, your home life can improve greatly from a good cleaning, not only will your air quality improve, but so will the appearance of your home. If you're looking to paint, your walls could benefit from a good cleaning too. A freshly cleaned wall free of dust and grime can help primers and paints stick more easily. So, if you're looking to paint, or even just a professional deep clean we here at SERVPRO of Grapevine/NE Tarrant County can help!
Need Professional Cleaning? Call Today (817) 595-2506
Hard Floors
Hard flooring, like hardwood and tile, is often used in today's homes and commercial properties. At first glance, hard flooring appears to be easy to clean, maintain, and restore. However, these materials tend to have soil accumulate over time, and eventually you'll need professional cleaning to remove this buildup.
We have specialized training in time-tested and industry-approved cleaning methods. Also, our proprietary cleaning system allows our Professionals to properly clean and restore your floor's original beauty.